CUSTOM MOLDED PARTS AND O-RINGS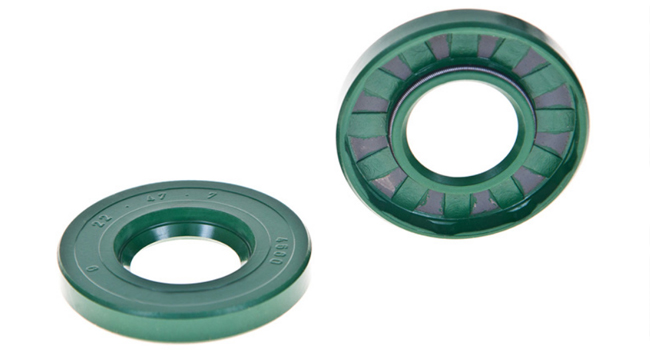 CUSTOM MOLDED PARTS AND O-RINGS
Midwest Gasket also offers custom molded parts and o-rings in most elastomers. We provide these components to automotive, commercial, industrial, and military applications while meeting OEM specification and certifications. We also have the ability for rubber to metal bonding applications, to varying substrates such as aluminum, copper, brass, steel, and stainless steel.
These elastomers include neoprene, EPDM, nitrile-buna, silicone, urethane, fluoro-elastomers and more.
Please contact us today for more information.
Emergency Services Call: 317.605.1847
Primary Capabilities
Standard and Custom O-Rings
Molded & Extrusions
Lathe Cutting
Manufacturing Process
Hot Vulcanizing
Molded
Equipment/Capabilities
Clamshell
Compression Molding
Transfer Molding
Injection Molding

Types

Standard
Metric
Quad Rings
Splicing Kits
Kalrez O-Rings
Backup Rings
Encapsulated Rings
Miniature O-Rings
Material
Viton
Nitrile (Buna)
Neoprene
Silicone
EPDM
PTFE
FDA Approved
Mil-Spec
Fluorosilicone
Durometers
40 - 90 "A" Scale
Temperature Range
-300 °F - 750 °F
Cross Section
.070" - 1" (Miniature O-Ring 0.0118" – 0.070")
2 mm - 10 mm (Miniature O-Ring 0.30mm – 1.78mm)
Vulcanized Diameter
3" - 300" or more (600mm x 600mm square)
Molded Diameter
.062" - 5" (540mm x540mm square)
Tolerance
± .062" - .5" (or higher depending on size) (RMA A1 or ISO 3302-1 M1 Tolerance)
Inspection
Visual
In-Process
Final
Testing
Hardness
Durometer
Thickness
Tolerance
Documentation
Material Certification (Material Data Sheet + IMDS)
Inspection Report
Additional Services
Laser Tooling
Assembly
Special Packaging
Production Volume
1 to 5,000,000 pcs
Typical Lead Time
4 weeks first articles
6-8 weeks production
24 to 48 hours (Small Quantities)
Just-In-Time Deliveries
Industry Focus
Automotive
Airline
Compressor
Food and Beverage
Military
Municipalities
Electrical
Printing
Replacement Parts
Hydraulic
Intended Applications
Gaskets
Custom Molded Products
Rubber to Metal Bonding
Bonded Seals
Grommets
Washers
Bumpers
Spacers
Anti-Vibration Pads
Stoppers
Rubber Plugs
Industry Standards
ASTM
ANSI
FDA
OEM
MIL-SPEC
NSF
UL
File Formats
AutoCAD (DWX, DWG)
Teksoft ProCAD/CAM
Adobe PDF