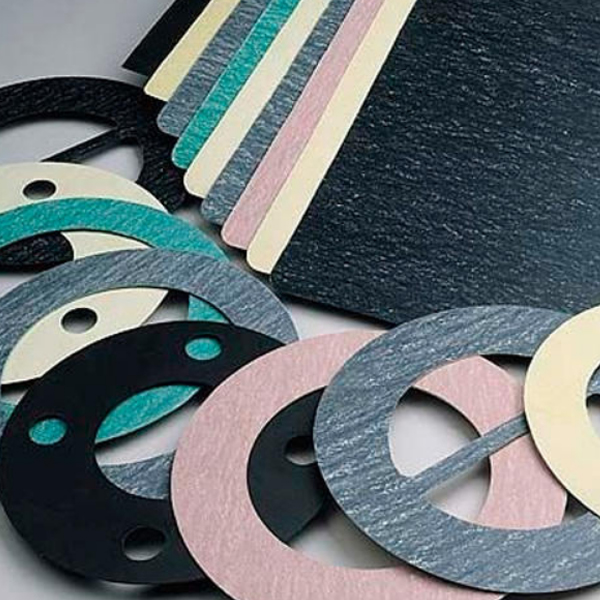 CUSTOM DIE CUT GASKETS
Midwest Gasket Corp. works with non-metallic materials die cut to customer specifications. Our steel rule tooling is designed from blue print, electronic CAD files, and from samples that customers present. Our supplier base works with both our customer and Midwest Gasket Corp. to provide technical assistance for the best product and solution to the customer requirements.
Die Cut
Midwest Gasket will simplify your gasket requirements from prototype to delivery. By providing samples, drawings, or CAD files, we can fulfill your sealing requirements. We will build custom tools, manufacture to your specifications, and ship parts in a short lead time.
We produce gaskets from most non-metallic materials. Sponge (open and closed cell), fibre, cork, elastomers, fluoro-elastomers, silicone, graphite, PTFE, HPDE, felt, Mylar, and many others.
Machinery includes cutters, slitters, kiss-cutting, OBI presses, clicker presses, travel head, knife cutting and beam presses.
Emergency Services Call: 317.605.1847
Primary Capabilities
Standard and Custom Die Cut Gaskets
Specialty Die Cutting
Gasket Types
Non-metallic
Gasket Shapes
C-Shaped
D-Shaped
Diamond
Hexagonal
Notched
Octagonal
Oval
Rectangular
Square
Thickness
Up to 2in
Tolerance (+/-)
Up to .005in
Production Volume
Prototype to Production
Low to High Volume
Typical Lead Time
2 Weeks
24 Hour Emergency Service
Same Day Quotes
Material (Non-Metal)
Adhesive Backed Material
Air Filter
Beater-Adol
Butyl
Ceramic
Chip Board
Cloth
Composites
Compressed Sheet
Cork
Cork Rubber
Craft Foam
Die Board
Electrical Insulation
EPDM
Felt
Fish Paper
FKM
Flexible Graphite
Foam
Foil
Hard Board
NBR
Neoprene
Nitrile
Non-asbestos
Pure Gum Floating
Rubber
SBR
Silicone
Sponge
Urethane
Viton®
Material (Plastic Polymers)
ABS
Acrylic
Fiberglass
HDPE
Marine Board
Mylar
Phenolic
Polycarbonate
Polyethylene
PTFE
PVC
Sintra
UHMW
Vinyl
Additional Services
OEM Gasket Replication
Engineering Assistance
Reverse Engineering
Design and Development
Decorative elements
Custom Lettering
Custom Designs
Intended Applications
Signs
Brackets
Press Plates
Insulators
Spacers
Washers
Seals
Industries Served
Aeronautical
Aerospace
Appliance
Architectural
Automotive
Aviation
Consumer Products
Construction
Electrical and Electronics
Food and Beverage
Graphic Arts
Heat and Insulation
HVAC
Hydraulics and Pneumatics
Instruments and Controls
Machinery and Equipment
Marine
Mechanical Systems
Medical
Military
Pharmaceutical
Point of Purchase
Recreational
Telecommunications
Textile
Industry Standards
ASTM
ANSI
FDA
OEM
MIL-SPEC
NSF
UL
Certifications
ISO Certification
File Formats
AutoCAD (DWX, DWG)
Teksoft ProCAD/CAM
Adobe PDF